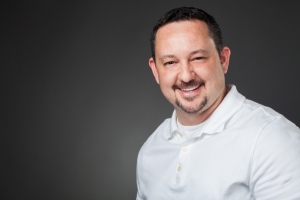 People all over Des Moines LOVE to wake up with Danger every morning! Danger is a home grown talent that has been a fixture in Des Moines radio for over 15 years. He started in radio at the tender age of 18. Through the years his quick wit and ability to make listeners laugh has brough him to Morning Drive radio. Danger and his partner Lindsay can be heard weekday mornings on 97.3 The NASH!
Learn more about Danger:
Q: Where did you grow up?
A: Des Moines
Q: What made you get into radio?
A: I got in it for the money. When do I start getting that by the way?
Q: Before you were old enough to know better, what did you want to be?
A: An Actor
Q: What can most people do that you cannot?
A: Stop talking
Q: Who would play you in a movie of your life?
A: Channing Tatum. Why are you laughing?
Q: What could you do if asked to perform a stupid human trick?
A: This may sound sad but I don't have one. I can't even whistle that good.
Q: What 5 things are always in your fridge?
A: Beer. That is really the only thing ALWAYS in there. We have ketchup, mustard, milk, and leftovers usually as well. We always have leftovers because we never end up eating them.
Q: If you had 1 super hero power, what would it be?
A: The ability to stop time. Time Out!
Q: Pirates or ninjas?
A: Ninjas
Q: If you could witness any event past, present or future, what would it be?
A: Future. The Lions winning the Super Bowl. Hopefully one day.
Q: If you could learn to do anything, what would it be?
A: I would love to be able to hypnotize people.
Q: When you have 30 minutes of free-time, how do you pass the time?
A: Nap
Q: Cone or milkshake?
A: Both
Q: Beach house or mountain lodge?
A: Beach house
Q: What makes you laugh til you cry/pass out?
A: My brothers. Funny people.
Q: What's the one piece of clothing you could not live without?
A: Take it all. I can go naked.
Q: Were you a good student growing up?
A: Ahhh. Next question please.
Q: What's your favorite TV show of all time?
A: Saved By The Bell.
Q: What's your favorite thing about country music?
A: The songs sing about real life.
Q: What's your favorite animal?
A: A lion – the king of the jungle (plus they have awesome hair)
Q: What Web site do you go visit when no one is watching?
A: CBS Sports
Q: What sign are you?
A: Yield
Q: I am saving up for_____________.
A: I lack the ability to save money.