Sweet Deal Buzzard Billy's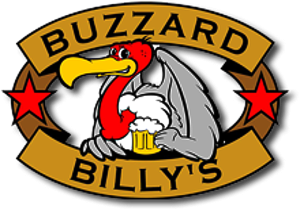 Buzzard Billy's is this week's Sweet Deal! Get $50 in gift certificates for just 25 bucks!
Buzzard Billy's… authentic Cajun and creole dishes!  Anytime you're going to the Iowa Event Center, grabbing a beer with your friends downtown or want a tasty breakfast, there is no place better than Buzzard Billy's!  In the mood for a burger?  Don't go just anywhere.  Stop in for Buzzard Billy's juicy ½ pound burger. Or how about delicious pork tenderloin?  And who could forget Buzzard Billy's famous Armadillo Eggs and Jambalaya?  Iced cold tall boys, a fantastic selection of draft beer and a full bar are just waiting for you before or after an event or concert! Buzzard Billy's is THEE pre and post party headquarters. Opens at 8 am on Saturdays and Sundays for breakfast.  Buzzard Billy's also has private space available for corporate or private events!
Buzzard Billy's is this week's Sweet Deal! Get $50 in gift certificates for just 25 bucks starting Friday morning at 9am here: https://www.sweetdeals.com/des-moines/9012531-buzzard-billys